Based in the Southern Suburbs of Cape Town, South Africa - We provide a COMPLETE structural engineering service to our clients.
Extensive design experience.
Using the latest design techniques and Computer Aided Drawings (CAD) allows us to deliver innovative and cost effective solutions, on time and within budget.
'One-on-one' relationship with the client.
Highest quality solutions, whether the project is large or small.
We cater to both Private and Corporate sector clients - including developers, architects and project managers.
Please see the About Us section for more information
about what we do and the services that we offer.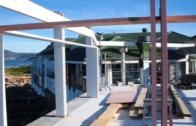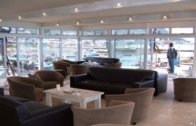 Extensions to Harbour House, Kalk Bay
For more images, please visit our Industrial, Commercial and Residential project galleries